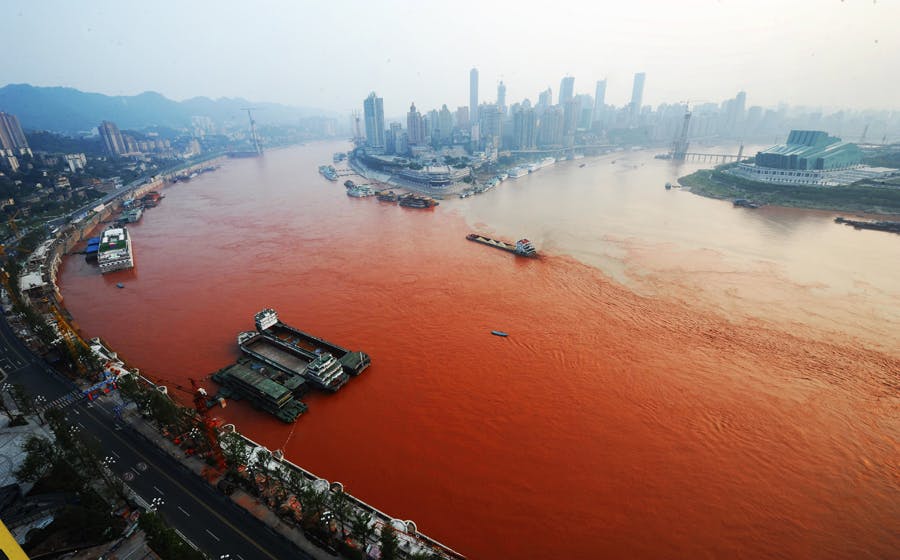 The Catalyst
"I found myself standing in the middle of a massive industry problem, that I helped to create. I was pissed and incredibly well trained and decided to dedicate the rest of my career to finding solutions."
Evnru, CEO and Co-Founder Stacy Flynn
Stacy Flynn shares her moment of clarity and the catalyst for Evrnu in her Clothing will save us and Elemental Excelerator COHORT 9 TEDx talks.
2015 TEDx Olympia "Clothing will save us"

2020 Elemental Excelerator COHORT 9 TEDx
The Problem
Textile Waste and Natural Resource Vulnerability
Yearly, an estimated 92 million tonnes of textile waste is created from the fashion industry.
It takes 700 gallons of water to make just one t-shirt.
Landfill waste creates methane which is over 20 times more damaging than CO2.

The Evrnu Story 
2013

Is there a way to break textile waste down and convert it into new fiber, which is the lynch pin of the entire textile system?

Textile and sustainable systems expert Stacy Flynn asked this question of distinguished textile engineer Christopher Stanev. He did not say no. 
2014

Co-Founding of Evrnu by Stacy Flynn and Christopher Stanev

"Almost all of the gold ever produced is still in circulation,  We can do exactly the same thing with cotton." Christopher Stanev
2014

1st Prototype Fiber Created

Christopher Stanev shreds Stacy's favorite t-shirt from collage, transforming it from a solid to a liquid and back to a solid again. The first Evrnu prototype was born. 
2015

Initial Funding Secured

Evrnu team further develops the textile-to-textile recycling technology process, perfecting the pulp and fiber.
2016

Levi's Jean Prototype Created

Levi's and Evrnu partnered to develop a circular jean in the form of pair of the iconic Levi's® 511® jean – using five discarded cotton T-shirts to make the new fiber.
2017

Evrnu Labs Built and Pilot Lines in Place

With Evrnu laboratories established and pilot lines in place, product R&D was set in motion. 
2018

NuCycl™ by Evrnu® Brand Created

NuCycl brand created. NuCycl technologies transform waste into a high-quality resource. The NuCycl logo educates that the products is made from waste and is recyclable. 
2019

NuCycl Trade Launch with adidas by Stella McCartney

Adidas and Stella McCartney make strides to solve the problem of product waste with the introduction of the first 100% recyclable hoodie created from garment waste with NuCycl fiber by Evrnu.
2020

Hiring of Specialized Team, Scale ready for Pulp/Fiber

Raise of $5M in process via Convertible Note

Evrnu is in process of financing $5 million to pursue early commercialization of the NuCycl cotton regeneration technology, through a licensing model and to drive consumer value through the NuCycl brand scheduled to launch in 2021.
2021

Supply Chain Conversion to NuCycl

Consumer Launches

A series of cascading consumer launches are underway with leading global brand and retail partners. 
"This first Levi's prototype represents a major advancement in apparel innovation. We have the ability to reduce impact and give multiple lives to each garment. This technology holds great promise and is an exciting advancement as we explore the use of regenerated cotton to help significantly reduce our overall impact on the planet."

Paul Dillinger Head of Global Product Innovation Levi Strauss & Co. 
"A completely circular piece of clothing, it's a real first. With adidas we're creating high performance products that also safeguard the future of the planet."

Stella McCartney
The Evrnu Mission
To unlock the full potential of the world's resources through innovation, connection and collaboration.