It was the hard work, dedication, and perseverance of our team for the last five years that made this dream a reality. Christopher Stanev and I have been working in the textile industry for over 20 years. We decided to shift our focus to garment-to-garment recycling, knowing this was the way to change the future of the apparel industry.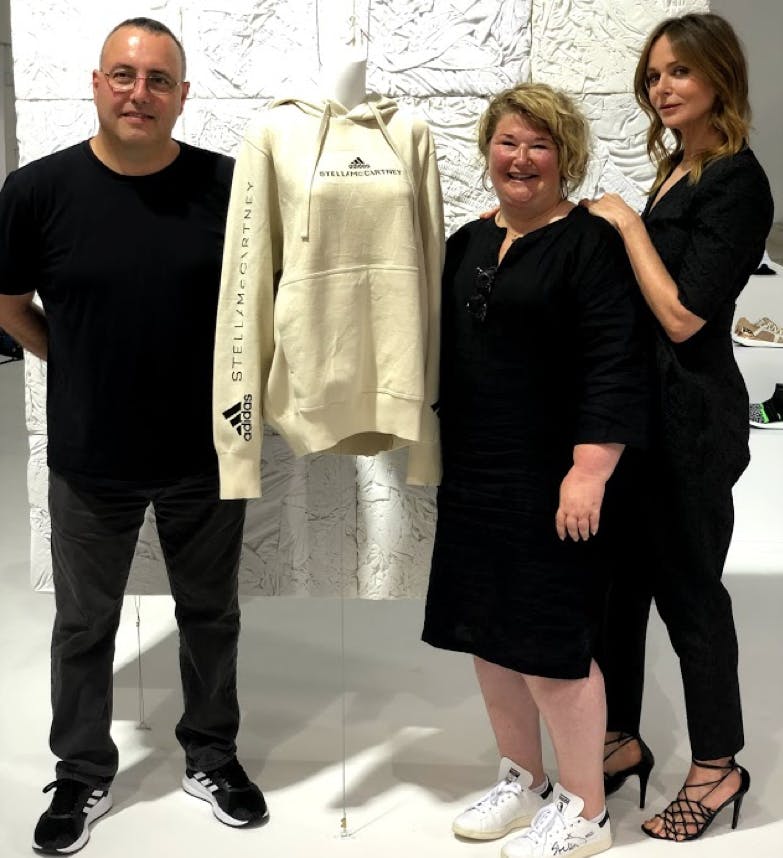 Source: adidas
Our team had the privilege of releasing NuCycl alongside brand partners adidas and Stella McCartney on July 5th at Sunbeam Studios in London. Together adidas, Stella McCartney, and NuCycl by Evrnu all came together to create the Infinite Hoodie.
We are really grateful to the adidas and Stella McCartney teams for giving us this opportunity to launch our brand NuCycl.
The adidas by Stella McCartney Infinite Hoodie is 100% recyclable and made out of NuCycl fiber and virgin cotton. Designed as a beautiful ecru jacquard knit, the Infinite Hoodie embodies NuCycl, now fully realized for its ability to create a brand-new garment from post-consumer garment waste. The tennis event in London marks the culmination of hard work from the Evrnu team to bring the NuCycl technology into a physical product that can be fully brought back into our system to be completely recycled. We are so pleased with how beautifully the garment came out.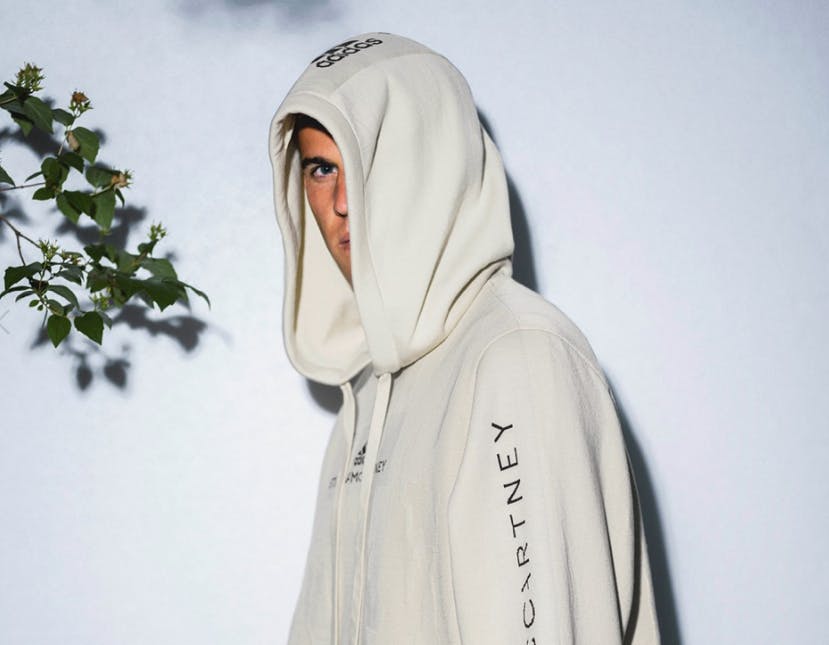 Source: adidas
The Friday when we launched our brand NuCycl was a packed day. We spoke to press all day, we had a panel in the afternoon, and then we got photographed with the adidas and Stella McCartney team. Later that evening we hosted a dinner for our collaborators and our team to thank everyone for participating on the launch of our brand. It was a great moment to stop and give thanks for all that we've accomplished and truly appreciate our partners. Thanks to BPCM for finding the venue, The Conduit in London.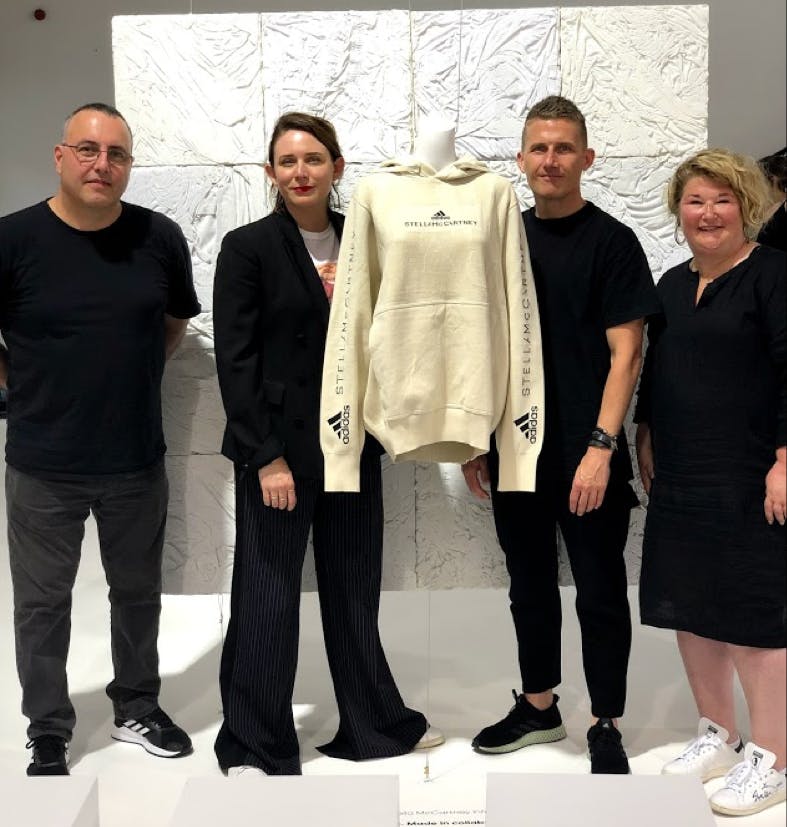 I am sitting in awe of what our team did in collaboration over the last five years. Our industry is doing great work. Our brand and technology are designed to support that good work, and by upholding others good work we start to shift our industry for the better and train the consumers on what it means to NuCycl, donate clothes, and reuse clothing in ways we don't already.
For us this is not the end, this is just the beginning. On behalf of Christo, Cheri, and myself I want to thank you for believing in us, for supporting our vision, and I want to thank you in advance for supporting this technology by buying it and demanding it from your brands and retailers. I think that we will see a lot more product and technologies like this emerging and it's time.